Luxury Residential
Convenience. Luxury. AV Automation for the Security & Lifestyle You Deserve!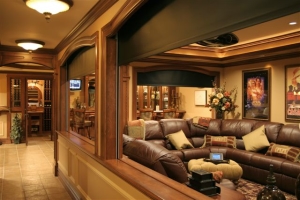 Crestron Home Automation can match convenience and security control to your lifestyle. Lake Shore Software and Engineering brings automation to your lighting, window shades, security system, music, video, climate control and even your intercoms … all in a single user interface or multiple interfaces! Control panels can be designed and mounted in key areas of your home, or they can be designed for mobile devices like iPads and cell phones, or all of the above. The possibilities are only limited by your desires.
Lakeshore Software and Engineering has the experience and dedication to add technology to your life that simply works … and works simply! By bringing together both our Engineering and Master Programming Executive Services we are able to make sure that your hardware and software works together with a Custom User Interface that works exactly like you envisioned.
With Lake Shores' complete media integration services you can simply enjoy your home.
We Welcome Collaborative Projects with Integrators and Dealers!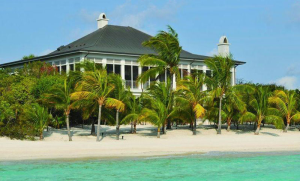 Effective collaboration is often key to success in AV Projects and we welcome partnering with Integrators and Hardware Dealers. If you are currently working with someone, or you happen to be an Integrator or Hardware Dealer yourself, and looking for Crestron Control system programming that you can trust … let's talk!
Here's just a few of our Executive Home Automation Projects …
Private Residence, Long Boat Key FL, 30,000 sq ft
SCOPE: Whole Home Integration including 70 TV's and 78 touch panels for combined and individual control.
La Bellasara, Sarasota FL 14,000 sq ft
SCOPE: Whole Home Integration of Penthouse Suite with Multiple Kitchens and In-suite Home Theaters.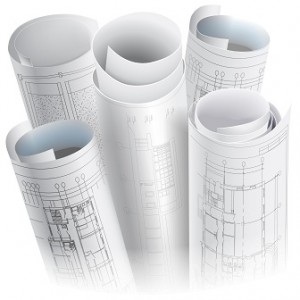 Custom Villa, Nassau Bahamas, 8,500 sq ft
SCOPE: Playwrights private paradise. Whole Home Integration and custom application to provide access to the master digital library of over 100,000 songs and movies.
4 Story Custom TownHome, San Juan Pr, 7,000 sq ft
SCOPE: Custom application to support vanishing edge pool and pool bar on 4 floor roof top with 60" all weather display.
The Vue, Orlando FL
SCOPE: Custom Home Theater showcasing Totem Speakers, multiple movie servers and an in-suite kitchen and bar.