About Us
Experience. Versatility. Credibility.
Engineered for Results.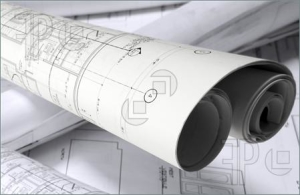 That is what you can expect from the team at Lake Shore Software and Engineering. We have the credentials and experience to design, develop and engineer an AV Software Control System that meets or exceeds your expectations. We bring to each project over 35 years of experience in professional Software Design & Development, Project Engineering and Software Configuration Management.
From large Multi-Level Security (MLS) Defense Systems, Luxury Residential or Commercial AV. Lake Shore's critical component is our depth of experience. We pride ourselves on getting the job done on time, tested and accepted … anywhere in the World!
We offer Certified Crestron Gold Level Master Programming and are Authorized Crestron Service Providers and Digital Media Certified Engineers. We also provide programming services in Microsoft ASP.NET, Microsoft .Net, C, C++, and Python as well as program BiAmp systems.
More than just programmers …
We are Engineers!
Great AV Control Solutions connect hardware components to Graphical User Interfaces (GUI), whether that is a hand-held mobile device or a master control panel. Our Engineering expertise coupled with master programming skills, gives us the ability to design and install a control system that ensures the hardware and software will work together seamlessly, on practically any platform.
Our AV Engineering and Crestron Programming Services include:
Complete Engineering Installation Packages (EIP)
CAD Drawings (to Level 3)
Equipment Vetting
Software Development
Graphical User Interface (GUI) Design, with in-house graphics
Test Plans and Training Manuals
On Site Support and Commissioning
DM Commissioning
BiAmp Programming
Evertz Integration
Thinklocigal Integration
Lake Shore Software and Engineering is a Founding Member of the Crestron Authorized Independent Programmers (CAIP) Group, certified in 2000. This group is now known as Crestron Service Providers (CSP).
We are a Woman Owned Small Business (WOSB).